Buying a Home in Butte County - FAQs
Posted by Scott Peebles on Tuesday, April 21, 2020 at 9:19 PM
By Scott Peebles / April 21, 2020
Comment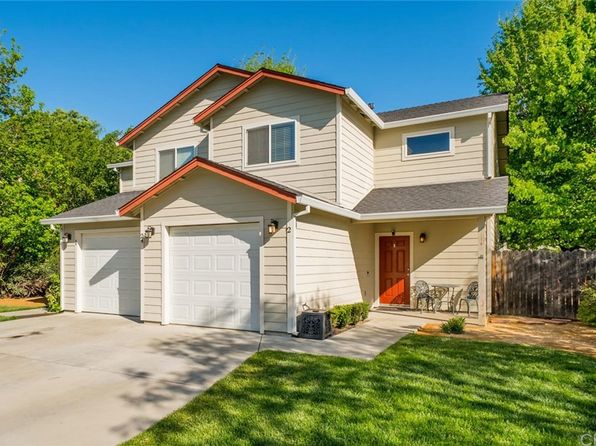 Buying a home can be a daunting process, especially if it's your first time. As real estate agents, our job is to demystify the process and leave you confident you're making the best choice. We hope you find these answers to some frequently asked questions helpful as you begin the process - and if you have further questions please don't hesitate to give us a call!
Qu: What's my first step towards purchasing a home?
The first step in the home buying process is to get pre-approved for a mortgage. It's best to go into the home search knowing how much you can afford to borrow so that you have a clear idea of which properties are within your price range. This saves time and energy (and the disappointment of falling for a house you can't afford). It also shows sellers and their agents that you are a genuine buyer and they can take any offers you make seriously.
You can get a quick estimate of the kind of mortgage you may qualify for by using an online mortgage calculator.
You can also fill out this quick form to get in touch with a lender.
Qu: What kind of credit score do I need to buy a home?
Most loan providers require a credit score of 620 or above. In general, the better your credit score, the lower the downpayment you need to purchase a property, and the lower the interest rate you are likely to qualify for on your loan.
Qu: How much do I need for a down payment?
The typical down payment for first time home buyers may be lower than you think at a national median average of 7% of the purchase price. Repeat buyers who are selling property in order to purchase a new home put down a median average of 16%. First Time Home Buyer's assistance is offered by both the City of Oroville and Butte County.
Qu: How long will it take to buy a home?
It's impossible to predict exactly how long your home search will take, however, a ballpark timeline would be 10-12 weeks. Once you've found your ideal property and had an offer accepted, you can expect the escrow process to take 30-60 days.
Qu: What's the best way to look for a home?
Once you know the price range you're looking at and you know which neighborhoods you want to consider, then the best place to start is right here online! Real Estate Agents upload their listings to something called the MLS or Multiple Listing Service, which makes it easy for potential buyers to find information on all available listings in the same place. You can start your search right here from our website.
Qu: What fees will I pay to buy a home?
A buyer generally pays little or nothing in agent fees when buying a house, as the buyer's agent is typically paid by the seller. However, you will need to put down Earnest Money, around 1-2% of the purchase price, when making an offer to demonstrate to the seller that your offer is genuine. Once the property is sold, you will also usually have to pay closing costs, which include loan fees, property taxes, home inspection fees and half of the title and escrow fees. Closing costs for buyers generally run between 2% and 5% of the purchase price of the house.
Qu: Do I really need a real estate agent?
It is possible to purchase a home without the help of a buyer's agent, however, it isn't recommended for most buyers. A professional agent will help you find the ideal property, negotiate the best price, navigate a complicated process and a mountain of paperwork, and use their years of experience buying and selling real estate in your local area to ensure you get the best possible result. As with other high-stakes situations in life, if you want a job done well, engage the help of a professional.
Are you looking to buy a home in Butte County, Ca?
If so, we would love to hear from you! With over 20 year's experience right here in Butte County, we can help you find what you're looking for.
Contact us today! We promise that within a few minutes of talking to us, you'll start feeling less intimidated.
Call our office: (530) 532 0400
Or simply fill out the form below and we'll get back to you soon!