Selling a Home in Butte County
Posted by Cindy Peebles on Sunday, March 22, 2020 at 8:07 PM
By Cindy Peebles / March 22, 2020
Comment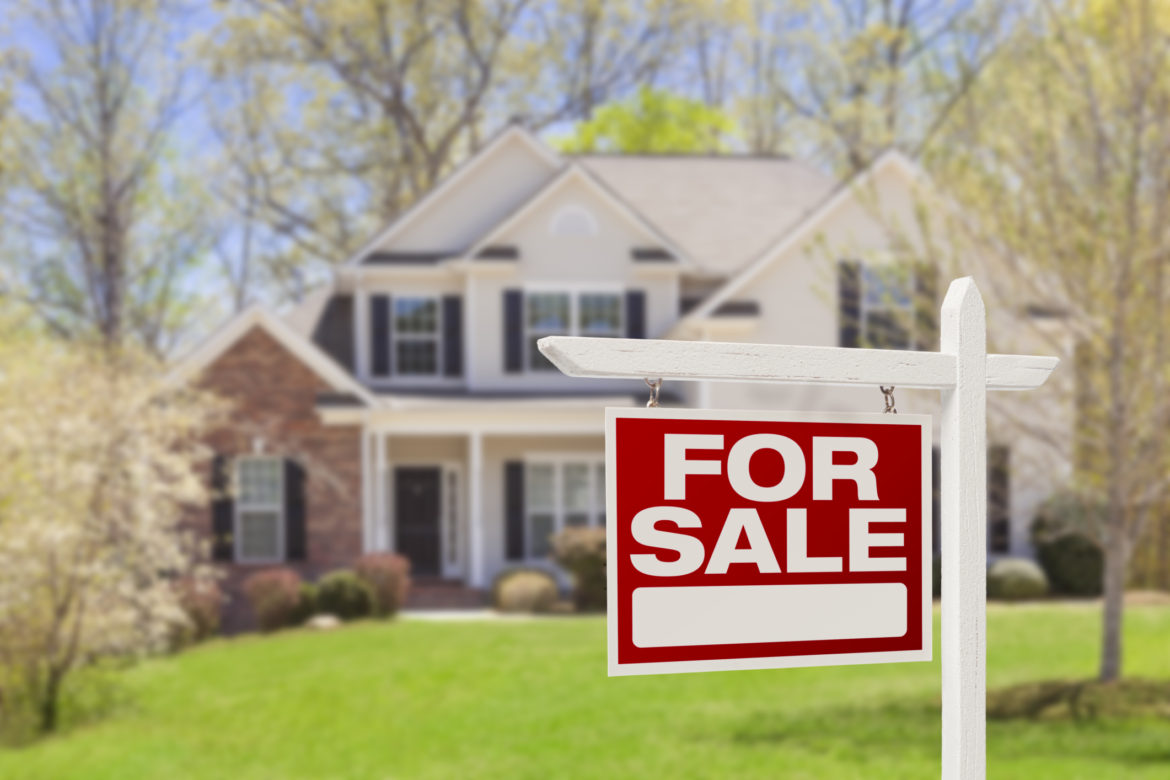 Selling a home, especially for the first time, can be a daunting and exhausting experience. For most of us, our home is our biggest financial asset, and we have a lot riding on a successful sale. Our home is also an intensely personal place, which we must now invite strangers to evaluate and put a price on. We also have to navigate what can be a complicated and lengthy process involving many factors that are outside our control. It's no wonder that home sales come with a reputation for stress and anxiety.
This quick guide on how to sell a home in Butte County is designed to give you a head start on what it takes to sell a property right here in this community.
Here are our eight steps to real estate success:
1. Count the Cost
Before you decide to sell your Butte County home, you need to ensure you understand the time, effort and cost involved and that it's the best decision for your family.
How long does it take to sell a home in Butte County?
Right now, especially in the wake of the Camp Fire tragedy that destroyed a significant proportion of the real estate in Butte County, it's a strong seller's market. That means there are more potential buyers than properties for sale, house prices have increased by 13.6% over the past year, and houses are selling fast – they are only listed for an average of two months.
However, it is still important to consider the time of year that you intend to list your property – for example, sales tend to slow down during the winter months and during the holiday season, and speed up during spring. You should also ask an experienced real estate agent whether they anticipate a further increase in house prices over the coming years. If you can wait, it may pay off in the future.
What does it cost to sell a home in Butte County?
Though you can expect to make money from the sale of your home, you do need to take into account several expenses. These include the cost of any repairs or updates you need to make to get your property ready to sell, as well as fees arising from the sale itself.
An experienced Real Estate Agent will charge a commission of about 3% of the final sale price. As the seller generally pays both the buyer's and seller's agents' commissions, this adds up to 6% total. If you're considering going it alone and avoiding working with a realtor to save money, bear in mind that the latest statistics show the typical 'for sale by owner' home sells for $200,000 compared to $265,500 for those sold by agents - a 25% decrease. Hiring a professional to market your home, negotiate the best sale, and navigate all the legalities makes sense.
What will it take to get the best price?
In order to get top dollar for your property, you need to plan to make repairs, stage the house beautifully, declutter and deep clean, take beautiful photos, market the property excellently, keep the house looking spotless for every showing, negotiate a successful sale, and withstand any obstacles during escrow.
An expert Realtor will help you navigate every step along the way, but you do need to know what you are getting yourself and your family into. As with any significant enterprise, it's important to count the cost in terms of time, effort, inconvenience and money, before deciding to put your home up for sale.
2. Find the Best Agent
The best first step towards a successful home sale is to choose an excellent agent. It matters who you choose. To get the best price for your home, you need a seasoned professional with years of experience selling homes like yours in the community you live in. That's why it's important to research agents before you pick one, looking at the length of time they've been in business, the number of sales they have made, and the reputation they've built in your area.
Look for a member of the National Association of Realtors with a proven track record in Butte County. Pay attention to their reputation in the community, the way they market their properties and the reviews they've garnered from other clients.
Can I sell my house myself?
Yes! It is possible to put your own home up for sale (known as "for sale by owner") and to avoid paying a commission to a seller's agent (though you may still have to pay the buyer's agent). However, for most people, this adds a bunch of stress without saving money in the long run. Why? You are taking on a full-time job you are not best qualified to do.
A professional Realtor will:
Know what your home is worth and how to price it to sell.
Guide you in making improvements to increase its value.
Hire a professional photographer to take excellent photos.
Market your property effectively across multiple channels.
Use the Multiple Listing Service (MLS) to reach thousands of potential buyers.
Know how to sell your home's best features to visitors during showings.
Negotiate the best possible sale price.
Navigate a complicated process and a mountain of paperwork.
As with many other high stakes situations in life, if you want the best result, hire a professional. In this case, you're giving yourself the best chance to get a good price, while avoiding a logistical nightmare.
3. Get Up To Code
Before listing your home, it's worth considering whether there are repairs or refurbishments you can undertake now that will save you money long term.
Consider Getting a Home Inspection
Home inspections are not just for buyers! It may pay off to commission your own home inspection before listing your property. This will allow you to take care of major issues now, rather than having to face surprises down the road when they are uncovered by your prospective buyer during escrow. If there is something structurally wrong with your home, you will end up having to disclose it and get it fixed. Much better to do so now on your own terms rather than causing a hold-up in the negotiating process after an offer has been made. Priorities are typically the roof, electrical and plumbing as well as the all-important HVAC system.
Make Targeted Improvements but Avoid Costly Remodels
If you are considering a major remodel to your home in order to increase its value, it's vital to calculate whether the return on your investment will be greater than the cost of the work involved. For big projects, this is often not the case. For example, according to Remodeling Magazine's 2019 Cost vs Value report for the Sacramento area, on average, a major kitchen remodel costs $74,500 but only increases a property's value by $48,500. However, replacing an outdated garage door may cost $3,800 but raise the value by $5,200. The take-home message: consult your agent to find out which repairs, updates or additions are going to attract buyers, and which are not likely to be cost-effective in helping you to sell your home in Oroville.
4. Price Competitively
To set a realistic price for your property that will attract potential buyers without leaving money on the table, you need to understand what similar homes in your neighborhood are selling for. Your agent will provide you with a Comparative Market Analysis that details all the comparable listings near you that are on the market or have sold in recent months. It's important to use this information to set a realistic price. Pricing too high from the outset will turn off potential buyers, whereas pricing too low may lose you money.
You can request a free property valuation from a local real estate expert now to get the ball rolling.
5. Stage Excellently
Start with Cost-effective DIY
Making cosmetic changes that appeal to a broad range of buyers can help attract interest in your home without breaking the bank. Start with how your property looks from the outside as this is your potential buyer's first chance to evaluate it. Increase curb appeal by power washing driveways and sidewalks, raking leaves and tidying the landscaping. If you have a deck, add some seasonal plant pots to add some color.
Next, think about the interior. A fresh coat of paint in neutral colors has a big impact on freshening up a space. Visitors will always notice the floors – think about new carpets or at least deep-cleaning the existing carpets or refinishing hardwood floors. You should absolutely wash your windows and ask your agent how you can best maximize natural light. Find out whether a minor change has the potential to grab buyers' attention, for example, new flooring, countertops or exterior paint.
Declutter and Deep Clean
In order for a visitor to be able to visualize the space in your home and picture their own family living there, you need to remove or hide away personal items and clutter. This is a great opportunity to get rid of items you no longer need. Take down family photos, clear counters, and store away out-of-season clothing or decorations so that your closet space appears as spacious as possible.
It's hard to overemphasize how important it is to deep-clean your house. At every showing, your property needs to be hotel-spotless. Enlist professional help where possible and make sure to tidy and clean before each and every showing.
Set the Stage
Once everything is clean and decluttered, it's time to add final touches to stage your home to perfection. Look at your furniture from an outside perspective. Is any of it worn or damaged? Remove unnecessary or low-quality furniture and leave only high-quality pieces that help to show how a room can function without making it look small or crowded. Bear in mind that you want to keep things neutral to appeal to a wide range of buyers. Add interest with simple, neutral touches such as mirrors, lamps, vases, green plants or decorative pillows.
6. Market Effectively
Now your home is ready to sell, it's time to get it in front of potential buyers. This is where your real estate agent should come into their own.
Take Professional Photos
According to a 2018 report, 79% of buyers shop online. Now that your online listing is going to be most people's first impression of your property, taking excellent photos is a vital sales strategy. Your agent should be able to enlist a professional photographer who knows how to maximize the space and light in each room. It's generally better to take pictures of a staged house rather than an empty one, as it's hard for buyers to picture themselves in a house devoid of furniture. Along with traditional photos, 360 shots or even virtual tours can be very effective in allowing a buyer to 'walk through' a space from their phone or computer.
Spread the Word
Make sure to ask your agent about their marketing strategy for your home. It's best to reach buyers through as many channels as possible, for example through the age-old "for sale" sign outside the door, through your online listing uploaded to the MLS (Multiple Listing Service) and through social media advertising to highlight that listing.
In creating your listing, make sure as much detail is available regarding your home as possible. Include every possible selling point, highlight any recent renovations, add 20-50 high-quality photos, and give details regarding the neighborhood amenities, attractions, and school district.
Your agent will help you decide whether it's worth hosting an open house, or whether private showings will be more effective in allowing serious buyers to see what your property has to offer. Buyers are more likely to take a private tour (79%) than to visit an open house (55%).
As millennials and Generation Z represent an increasing share of the home buying market, it's worth maximizing your use of the tools that are popular with this younger generation, including social media, using online resources, or creating a video tour.
Host Successful Showings
Showings are a vital part of the decision-making process for home buyers. In order for your showings to be successful, you need to be able to tidy, clean and vacate your property regularly, and sometimes at the last minute, so that your agent can accommodate interested buyers. It may be worth coming up with a schedule with your agent and planning to be out on certain nights every week. Even if a tour is unscheduled with little advance notice, find a way to get out of the house. If the homeowner is present while a potential buyer looks around, they are likely to feel awkward about voicing their opinion and may not seriously consider the home.
In order to make sure your house is always ready for visitors, commit to keeping everything tidy throughout the week and make a checklist of last-minute tasks to take care of before visitors arrive. You will certainly want to find convenient day-care for pets, and you may want to pare down your children's toy selection and store excess toys in bins so that you have fewer to clear away at a moment's notice. Thinking ahead and coming up with a game plan will help reduce stress.
7. Negotiate the Sale
Once you've successfully marketed your property, it's time to accept an offer, enter escrow, and negotiate your way through all the potential closing hurdles that may delay the sale of your property.
Accept An Offer
Your Real Estate Agent will help you understand your options if there are multiple offers on the table. Bear in mind it may not be as simple as accepting the highest offer – contracts vary and a buyer may ask for specific repairs or the freedom to walk away as a result of financing issues. You do also have the ability to submit a counter offer if you feel you are being offered too little money. Once you've accepted an offer, the sale moves into the hands of a title or escrow company that acts as a neutral third party to manage the transfer of funds and ownership of the property.
Enter Escrow
One you've agreed your deal, it's time for escrow, which generally takes 30-60 days to close. Over the first few days, the escrow account is funded by the buyer, who puts down a deposit, and various paperwork is signed. Then, from roughly day 3 to day 20, disclosures and inspections are made to determine whether the property has any significant issues. Negotiations then proceed based on what has been uncovered – for example, the buyer may request certain repairs are made. Around day 24, the buyer secures funding, which may require a home appraisal. Once all of this has been completed, the Title company will run a title search to check the seller can provide a free and clear title to the buyer. Escrow finally closes after the full down payment and all closing costs have been paid.
Overcome Closing Obstacles
During escrow, there are multiple obstacles to overcome that may delay the sale – in fact the most recent figures show that 27% of home sales are delayed for some reason. Here are the most significant steps you will need to go through.
The buyer will commission a home inspection to look for possible structural issues or damage needing to be repaired. If this inspection raises red flags, be prepared to negotiate regarding who is responsible for carrying out repairs. If a serious issue is uncovered, a buyer may walk away from the sale altogether.
If the buyer needs financing in order to purchase the property, it's likely the lender will schedule a home appraisal to make sure the home is worth what the buyer is paying. It's important to treat this appraisal like a showing and to clean and stage the house effectively to show it in the best possible light. If the buyer runs into issues financing the purchase, this can cause delays or even prevent the sale from going through.
In California, sellers are legally obliged to fill out a Transfer Disclosure Statement (TDS) to alert the buyer to any known issues with the property. The TDS form covers a wide range of areas, from structural information to appliances to whether someone died there in the past three years or if you have noisy neighbours. You will also need to fill out a California Natural Hazard Disclosure Statement which covers the important issue of forest fire risk among other topics.
A title company will make sure that you own the title to your property and can therefore transfer it to the buyer free and clear. If they are unable to adequately prove this, your sale could be delayed.
Once everything is completed, it's smart to be aware of the costs that will be taken out of the profit from your sale. The seller is responsible for paying a commission to both the seller's and buyer's agents – around 3% each is standard. Escrow fees (paid to the escrow agent) are normally $200-250 plus 0.2% of the sale. You will also be responsible for paying property taxes, prorated to cover the portion of the year that you will occupy the home. On top of this you may need to pay a title search fee, city or county transfer fee, notary fee, HOA transfer fee, home warranty fee and/or termite inspection fee. The take-home message: calculating your bottom line is not as simple as just subtracting your loan balance from the purchase price.
8. Move Out
Once you've successfully sold your home, there are a few final steps to take to ensure a smooth transition out of your old home.
Firstly, make sure you and the buyer are on the same page regarding when they will be able to move in. Unless you've negotiated something different, you will be required to be out of the home by the date you close the sale. Do not leave it to the last minute to pack. Go through every closet, drawer, and attic, deep clean everything one last time, and remember anything left once the buyer moves in will belong to them. Make sure to leave all keys, including those to sheds, garages or windows, in an obvious spot on the kitchen counter so that the buyer doesn't have to search for them.
Before you move out make sure to transfer your utilities, cancel your home insurance, forward your mail, and let your bank, creditors and other important services know your new address. If there is going to be a significant time when the property will be empty, consider shutting off gas and water to remove any risk of flood or fire.
Do you need help selling your home?
If you are looking for an experienced, trustworthy agent to manage the sale of your property, the Peebles Real Estate Team at Better Homes Realty of Oroville would love to hear from you. We have been selling homes in this community for two decades, and we've built a reputation for honesty, integrity, and expertise, putting our clients needs first. We can guide you through the sales process with confidence, knowing that you are going to get the best outcome possible for you.